57S | Interactive Installation
The SkyCity (aka. J57) is a 57-storey building in Changsha, capital city of China's Hunan province. The building was built by Broad Sustainable Building with modular construction system and was assembled on site within 19 days in 2015. Although remain un-programmed since its opening, the SkyCity had been an inspiration for artists and designers around the world for its unique spatial quality — a 3.7km ramp, which connects the building vertically that allows visitors to cycle from floor one to the rooftop, 19 large atriums within the whole building, providing a space for exhibitions, performance art, public and cultural activities.
A purpose of a project was to create a game using recycled materials from the neighborhood, the game should optimize the spatial quality of J57, engaging with the locals meanwhile it should represent understandings of vertical living and imagination of public space. After 3 days of research, design and produce, a game was presented to the public on March 24th and jointly played by both the designers and the locals. The interactive architectural game was located inside a lift which took 57 seconds to reach a top of a building and in that time a player had to locate a secret token among hanging strings.
A winning token was placed among hanging sculptures.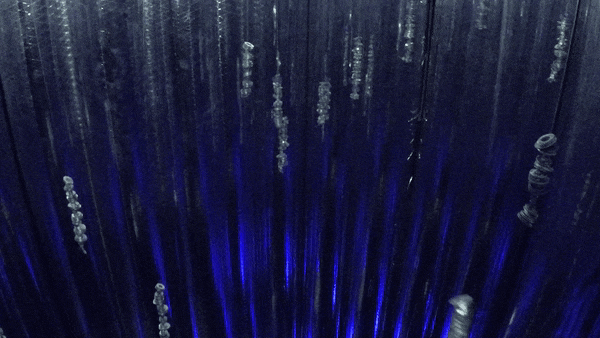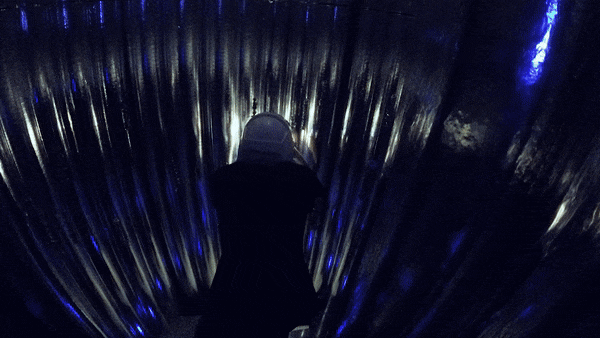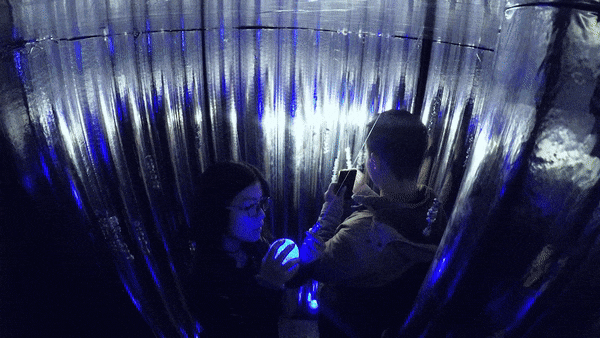 In 57 seconds players had to examine 28 separate sculptures, having only 2 seconds for each individual piece, meaning that each players approached seeking the token in a different way.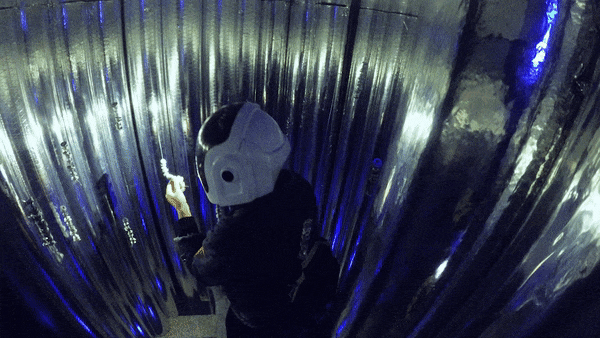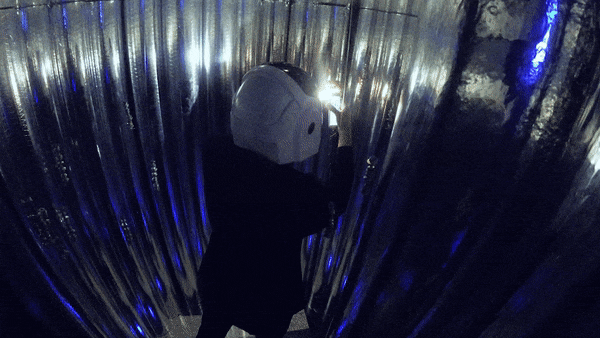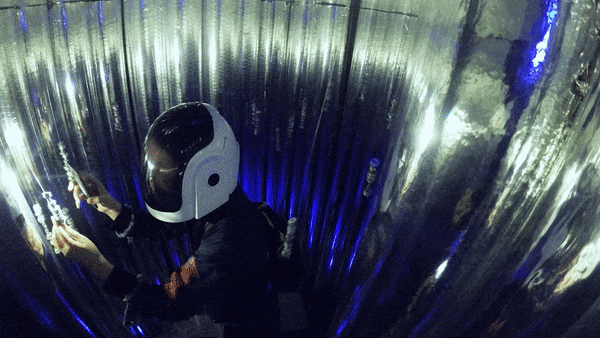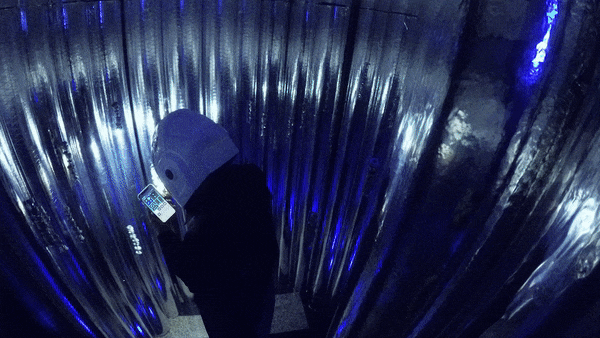 Our game had also became a photo shoot location and destination.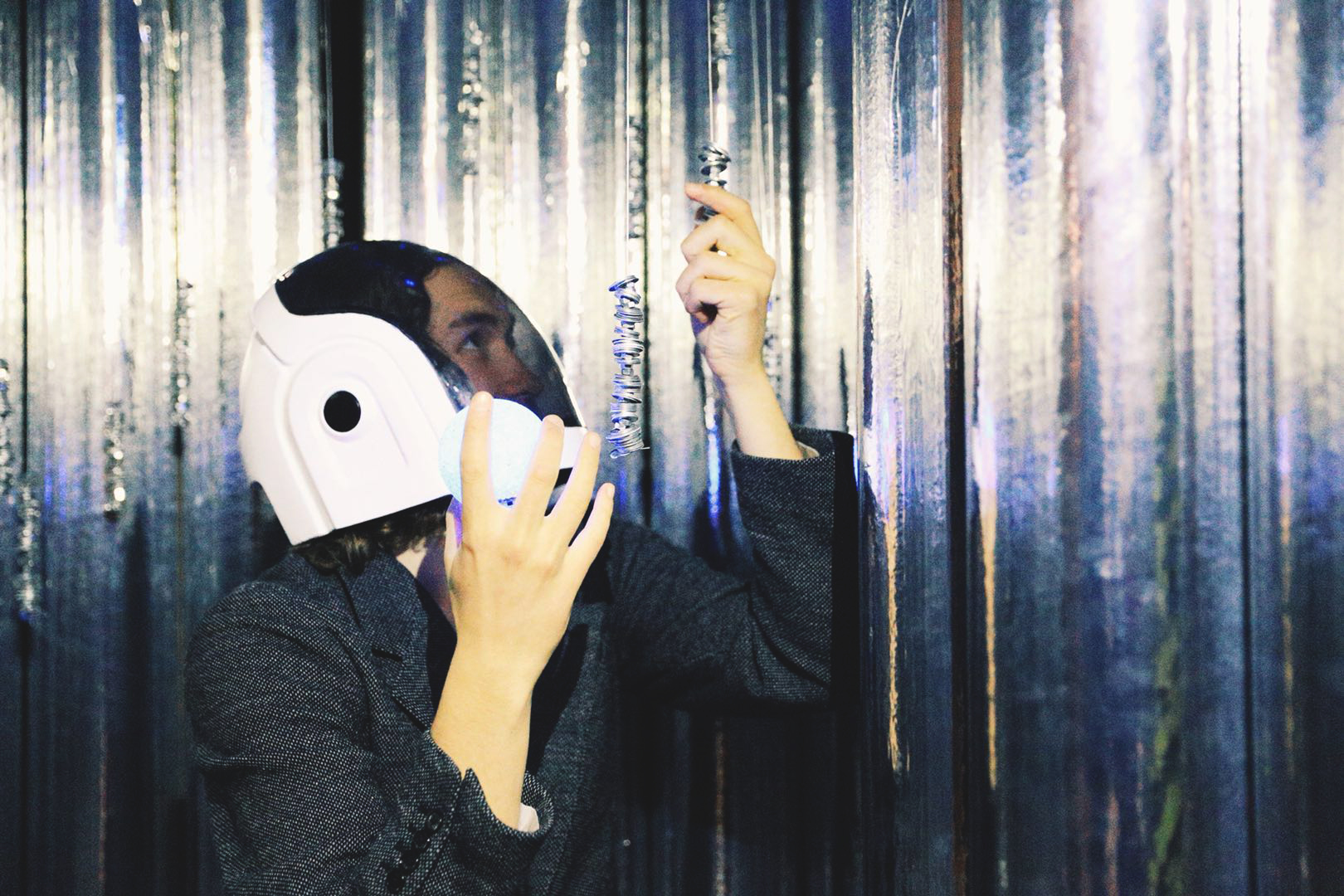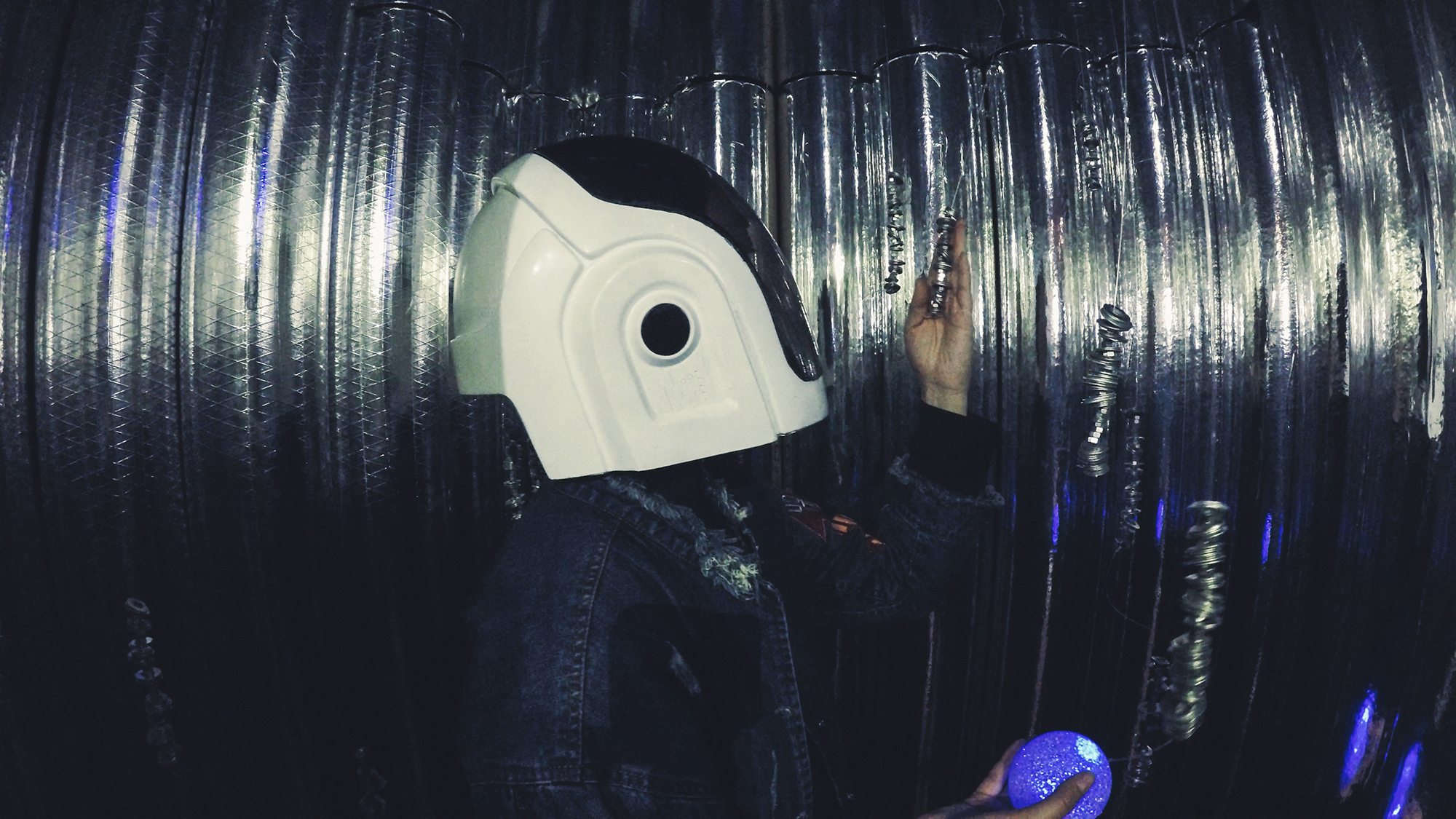 The primary enclosure was created using recycled paper tubes cladded with reflective tape. The secret token as well as remaining hanging metal sculptures were made using metal washers and nuts hanged on flexible plastic rod attached to a plywood roof also cladded in reflective tape. The entire instillation could be assembled and dissembled on site within 2 minutes by attaching 4 prefabricated walls together and placing a roof with attached hanging sculptures above.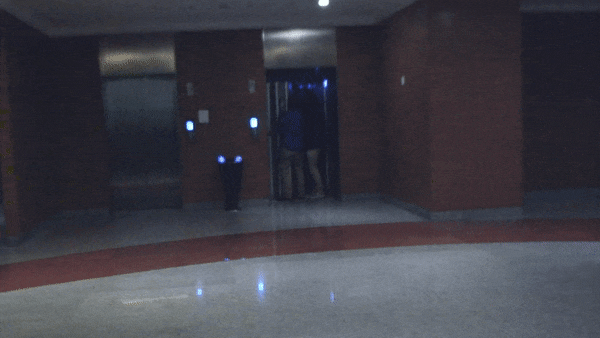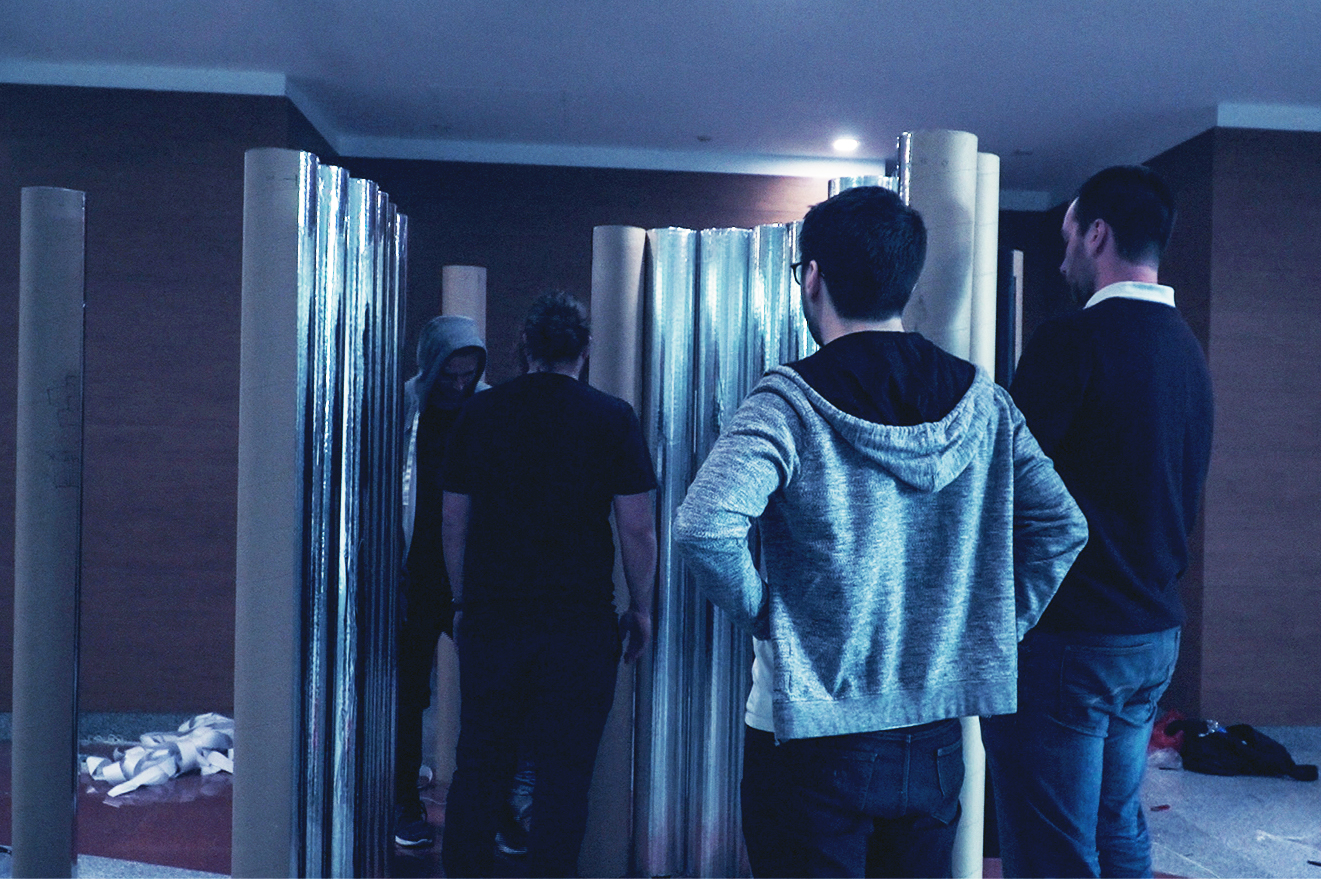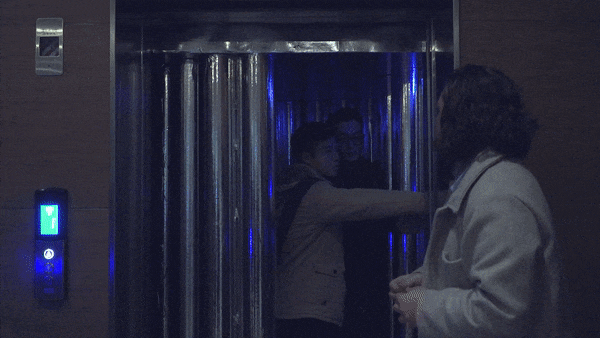 Project credits:
Location: Changsha, China

Client: Broad Technology Group & P8 Sustainable Innovation Community

Year: March 2018

Status: Built

Program: Interactive installation

Team: Artur Zakrzewski, Konrad Weka, Diego Pepin, Anthony Karkan, Benoit Capel