Levitating Theater | Installation
Bronice Manor House sits in the village of the same name in the municipality of Nałęczów and was established in the present form during the years 1799-1801 as the seat of the castellan Józef Dembowski.
The property was passed to Wolk-Laniewski family in 1852 and remained in their possession for three generations until it was lost through a political reform in 1944. After the war, the manor has fallen into a ruin and in the 1980's a temporary ownership was passed onto Lopacinski family from Lublin who renovated the property. In 2014, after many years of effort, the Wolk-Laniewski family regained the manor with its immediate surroundings. Since then the property once again, became a cultural spot for a local community
Concept
The Levitating Theatre was conceived as an idea questioning the boundaries that currently lie between different expressions of Art in form of sight, taste and form. A performance was envisioned that combined the Arts of the Scenographer and the Chef through the orchestration of an Architect, with the vision to expand the performance beyond the physical and visual, and into the realm of sensory and engagement.
A fluid platform was poured through the trees, creating pockets of spaces for synchronic movements, allowing for multiple scenarios to be visually relished and embedded into a natural environment. The lack of surrounding walls demands the reception of the surrounding as the backdrop to the performance. The stage floats, as like a Spaceship, that becomes for a moment, a Levitating Theatre holding the bridge, the conversation and the network between the Arts of this world. The audiences sits around the Dining Table, synchronously used as the stage, and together, the feast and the act comes together as a Singular Performance.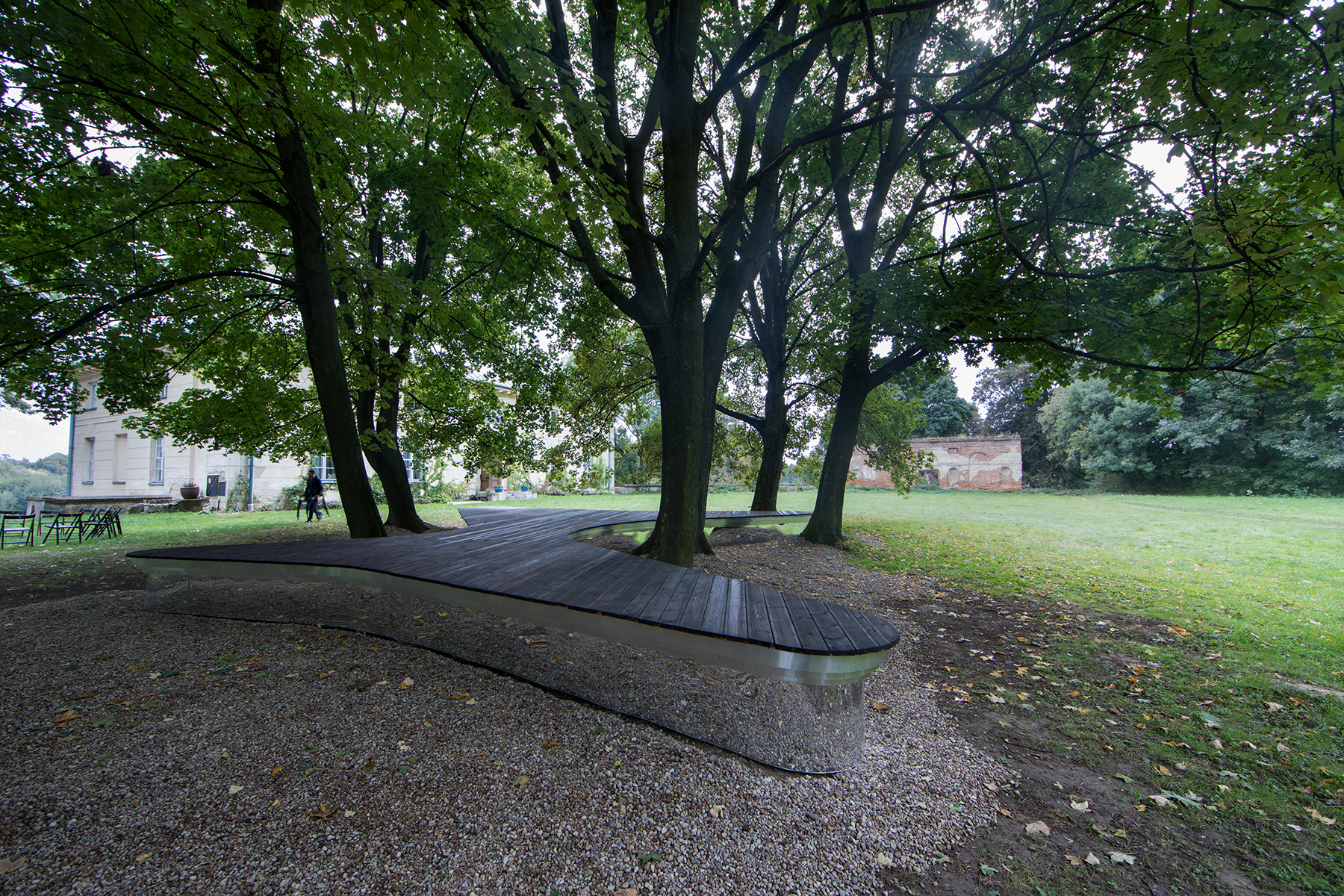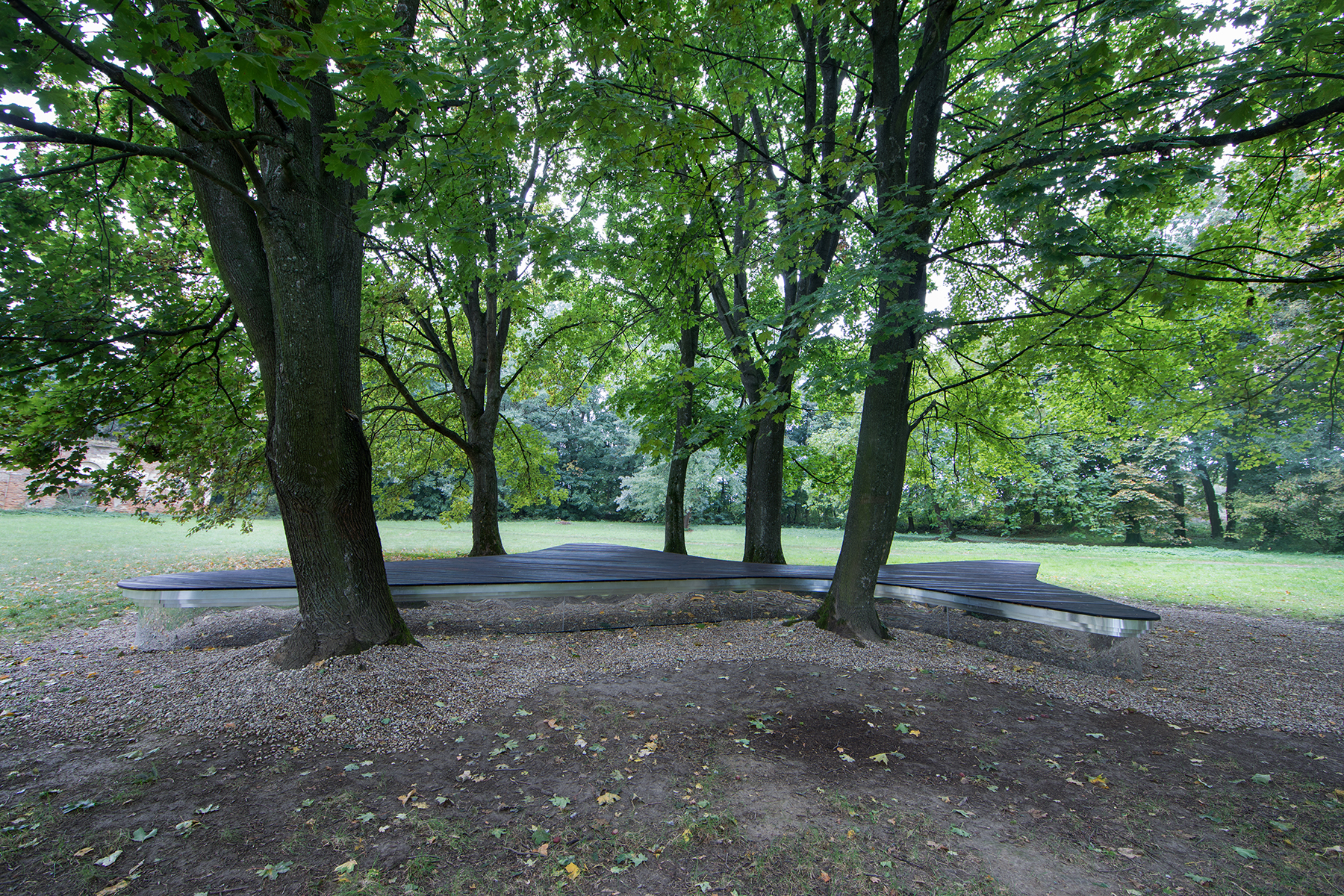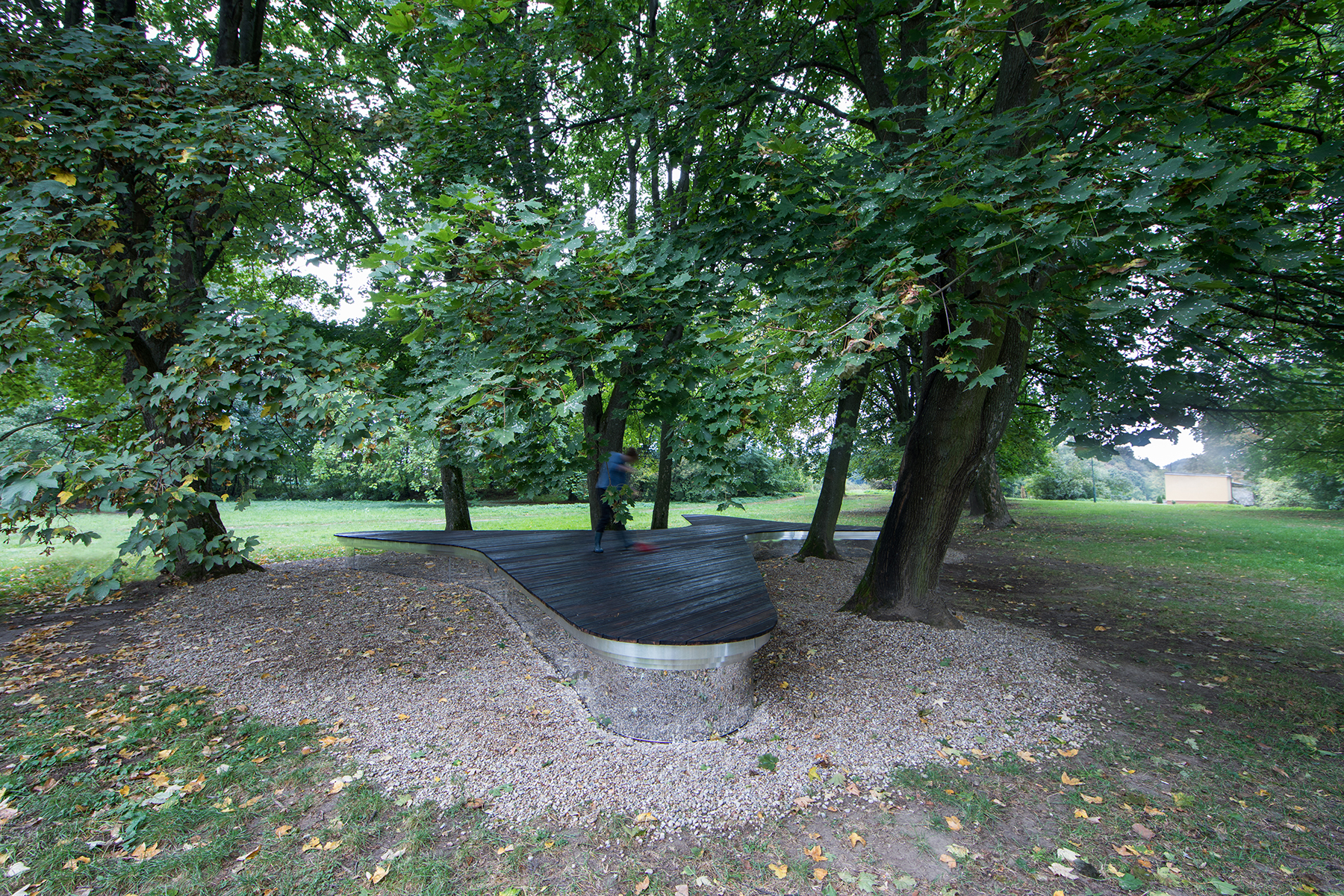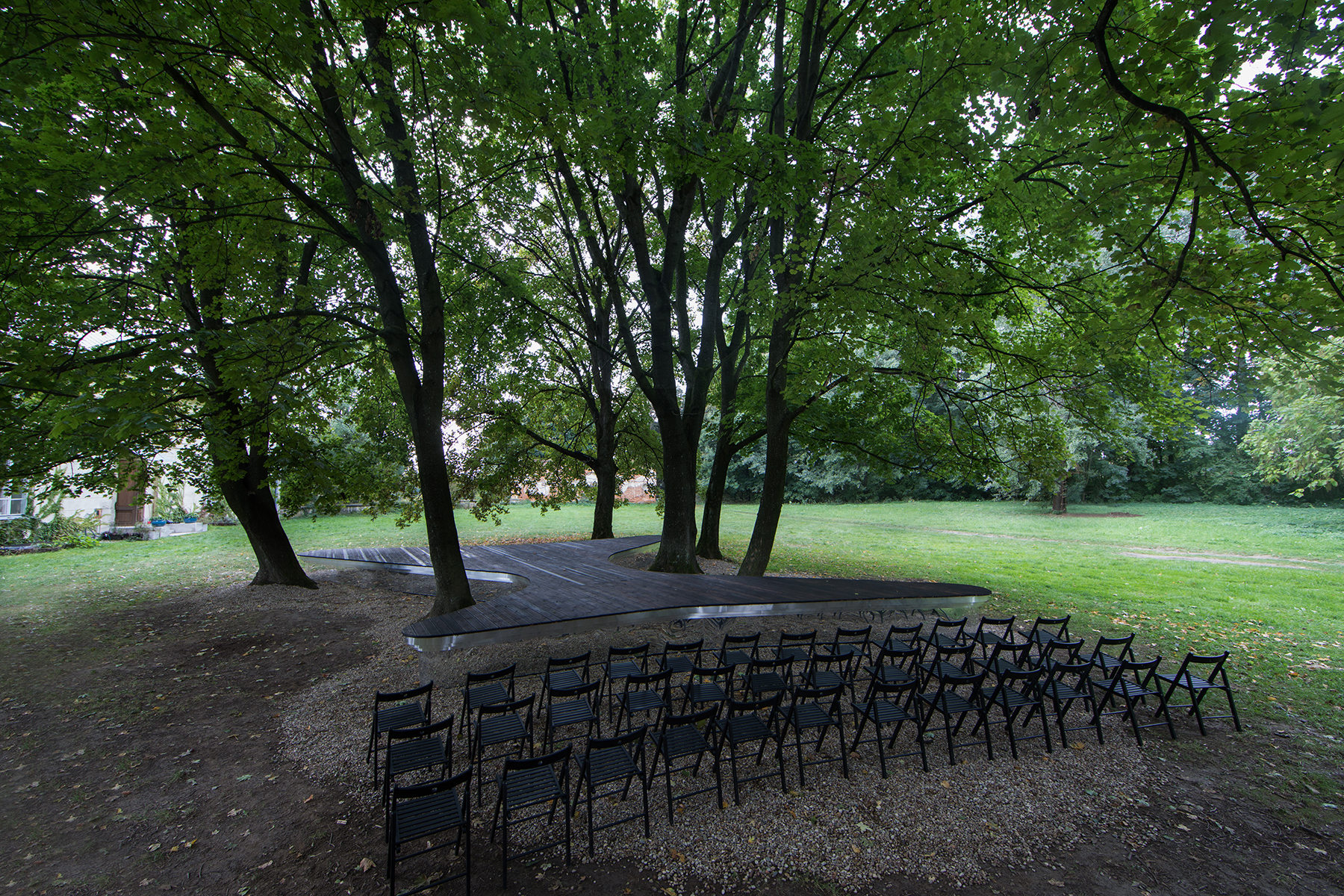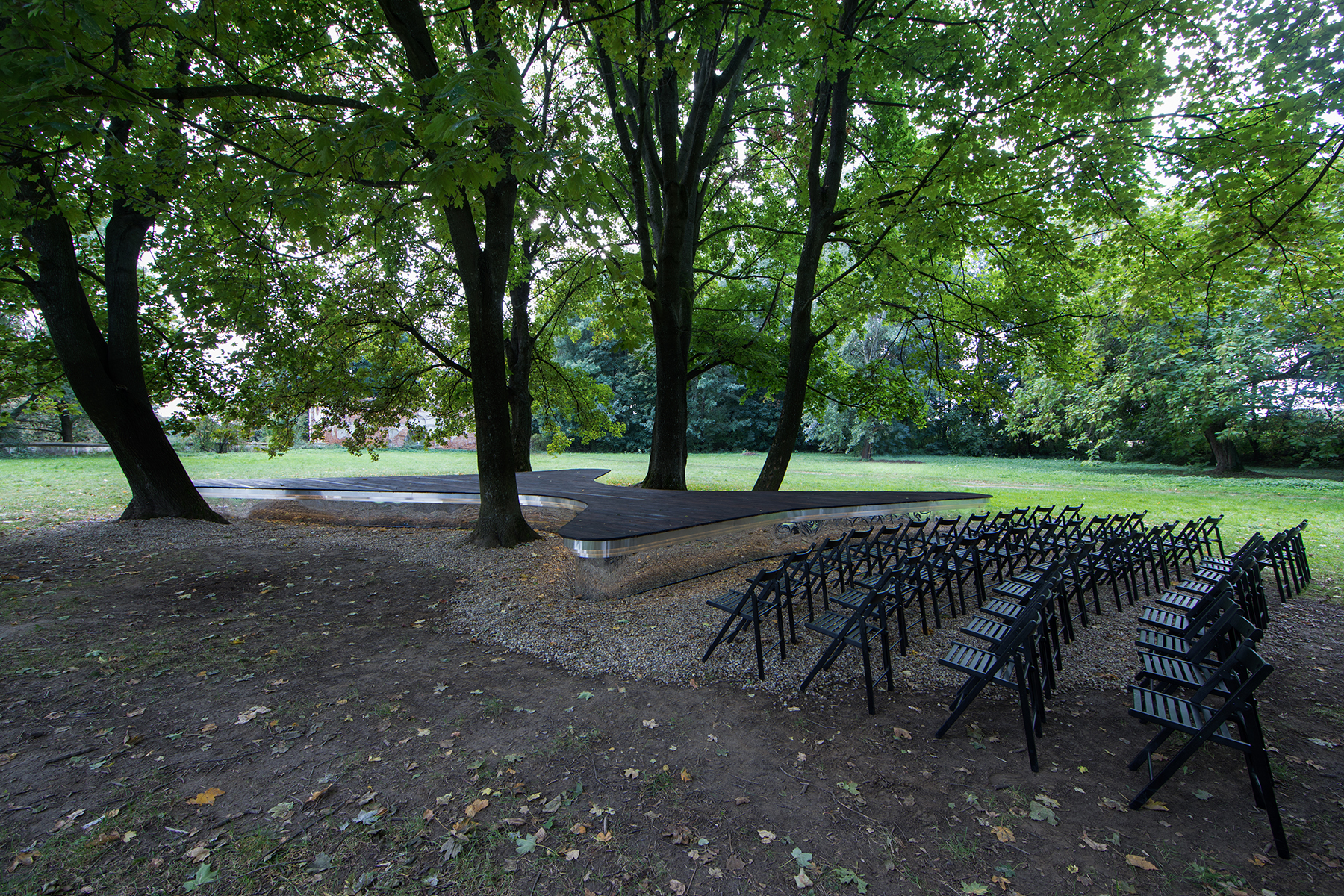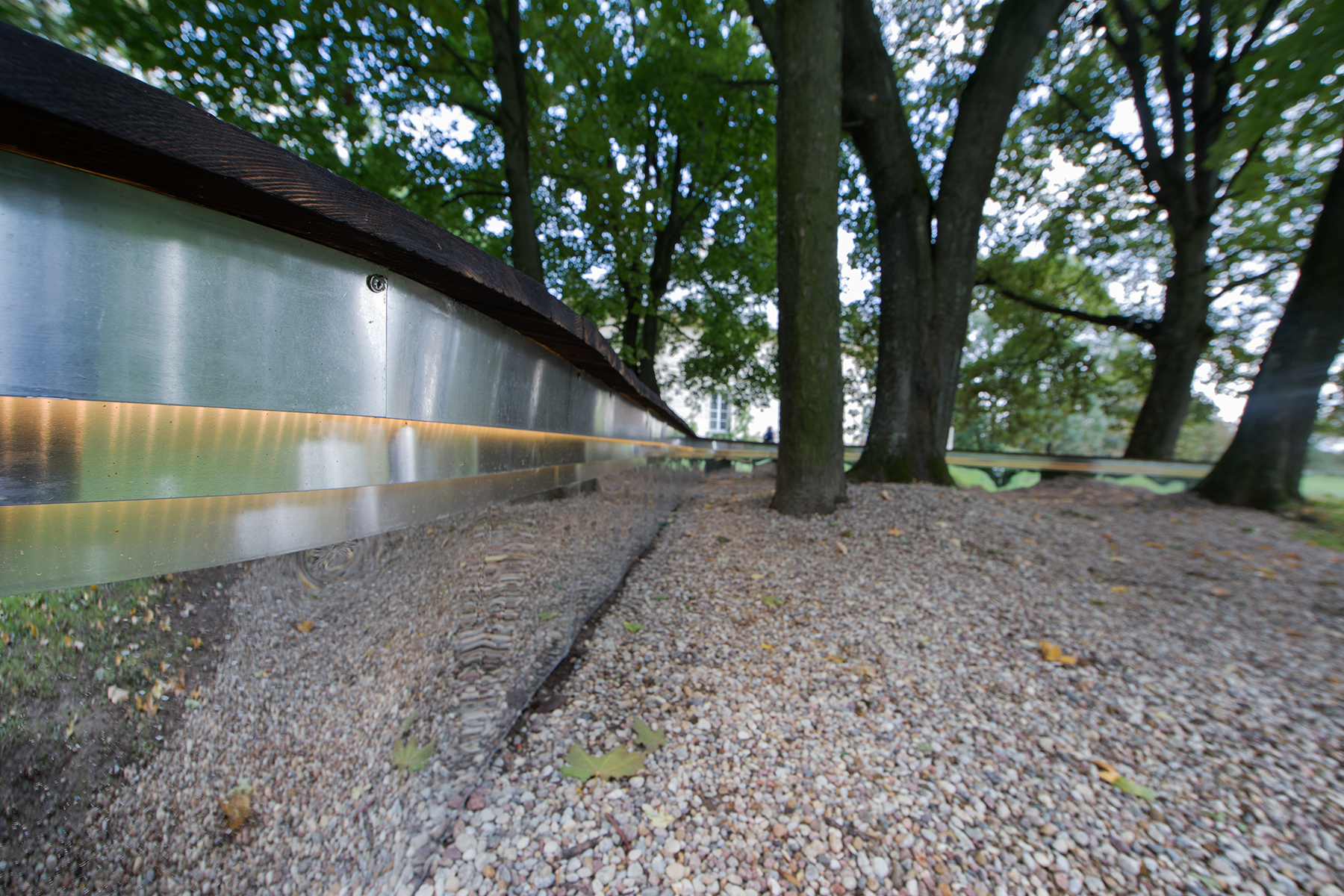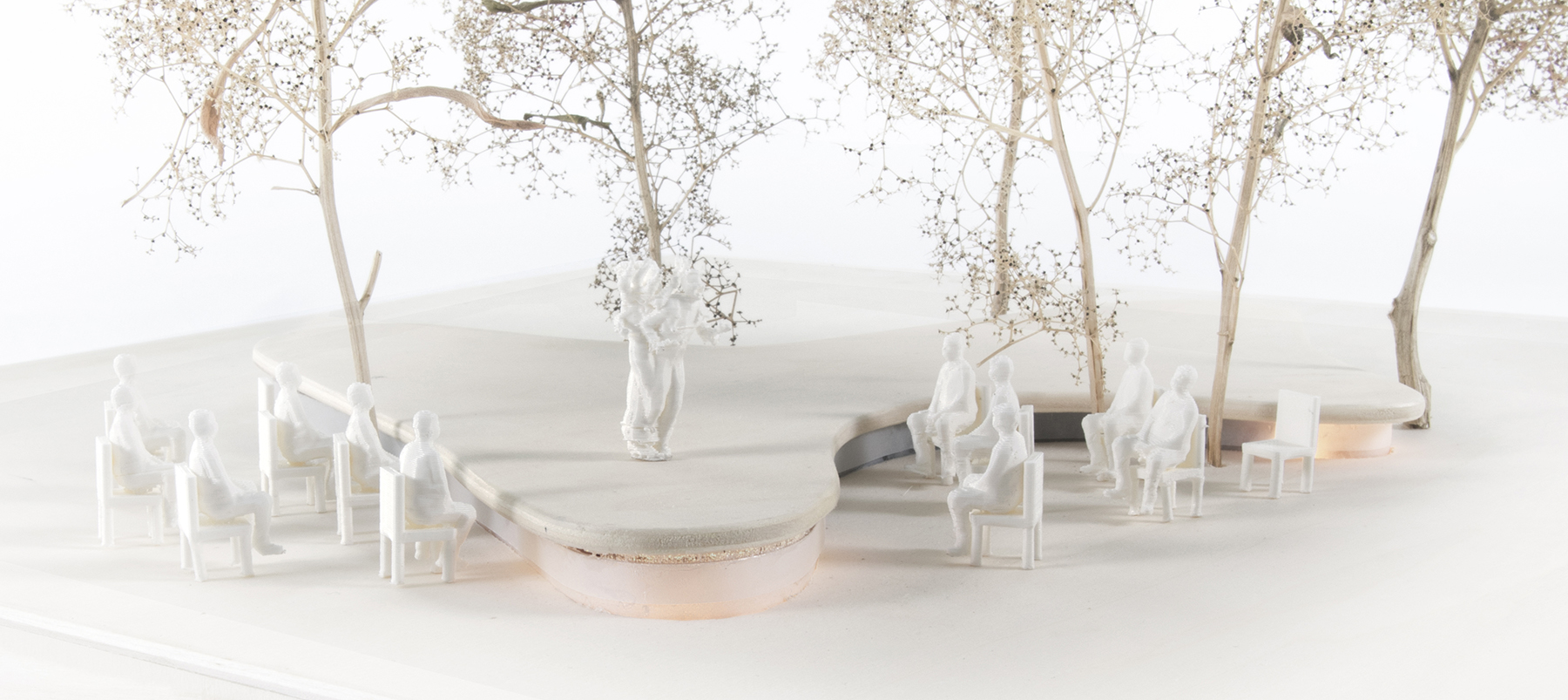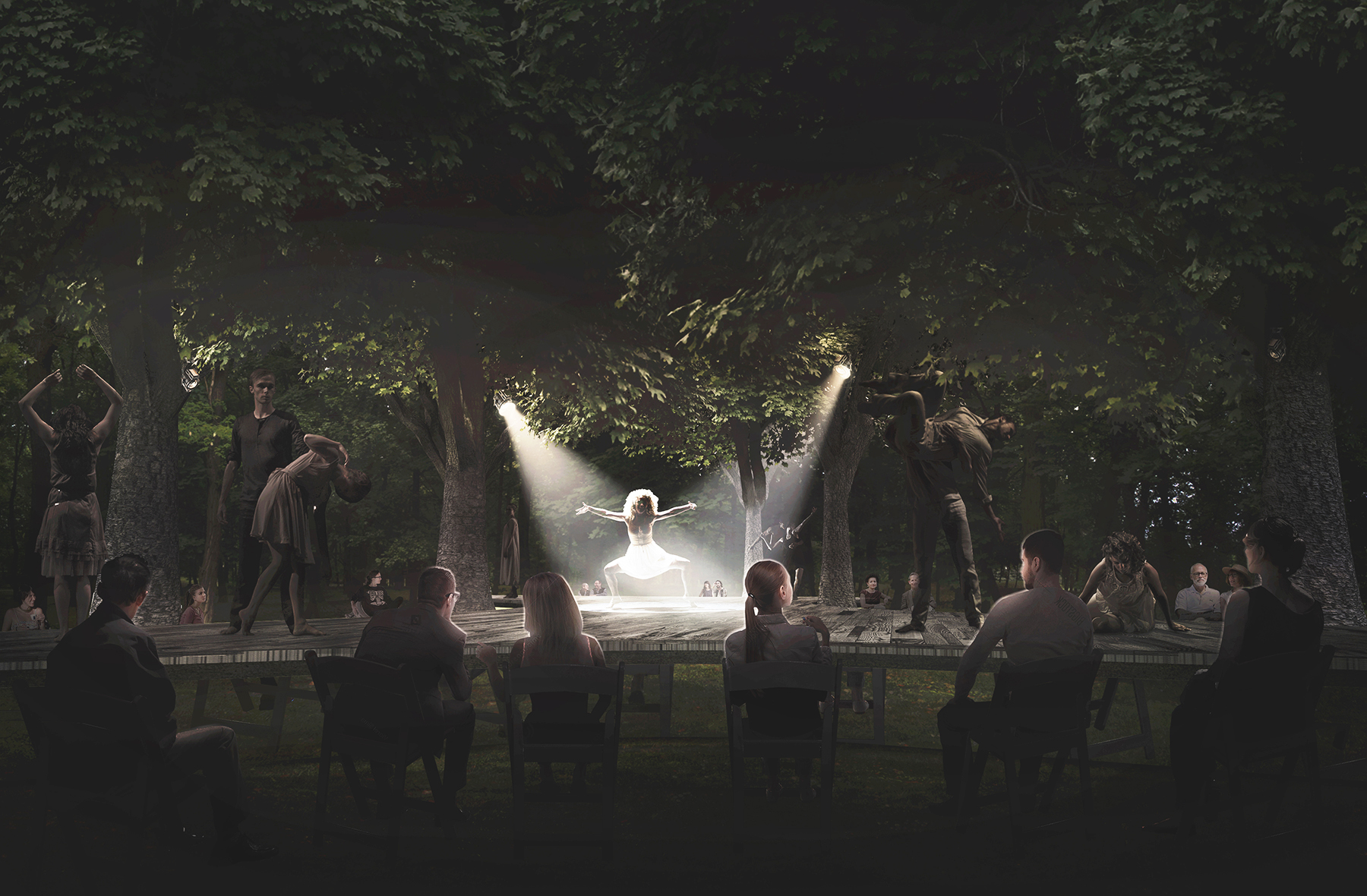 Project credits:
Location: Bronice-Kolonia, Poland

Client: Polish branch of the International Theatre Institute (Polski Osrodek Miedzynarodowego Instytutu Teatralnego) and Association of Bronice Manor House (Stowarzyszenie Dwór w Bronicach)

Sponsor: Naleczów Zdrój S.A. (Cisowianka + Perlage + Water&Wine)

Year: Concept, August 2017 | Construction, July - September 2018

Status: Built

Program: Outdoor theatre stage, dining table, sculpture

Team: Artur Zakrzewski, Konrad Weka