Woodland Curtain | Pavilion
Olsztyn, the capital of Warmian-Masurian Voivodeship, located in the north-eastern Poland is situated in the region known for its picturesque landscapes, numerous lakes and forests. A city is also known for its well preserved rich architectural history and the places which were often left neglected and abandoned, yet still provoke a contemporary discussion about their revitalization and restoring the former splendor. One of the best examples is the Forest Stadium, located in the district of Jakubowo, opened in 1920 and operating until the early 80's.
Today, the Forest Stadium in its original form is just a memory with the remnants of the infrastructure and the visible pan in the landscape. Stairs, once leading to a professional stadium, today attract many locals walking and running in the close proximity of the abandoned stadium. The desire to revitalize the Stadium as a sports and cultural facility still exists, with the numerous sports events organized by the locals.
An alternative solution to a high-budget investment, which often takes several years to complete, is the construction of temporary, small and low-budget architectural installations. Their simple, functional and ecological form could be a small but effective step towards improving the stadium's situation. This type of intervention in space is not the final solution to the existing problem, but a clear invitation and inspiration for residents of Olsztyn to spend time in this place.
The pavilion is a space for many activities and we do not want to limit it to only one function. The multi functional curtain allows to create openings and enclosures with varying porosity allowing for different events to take place.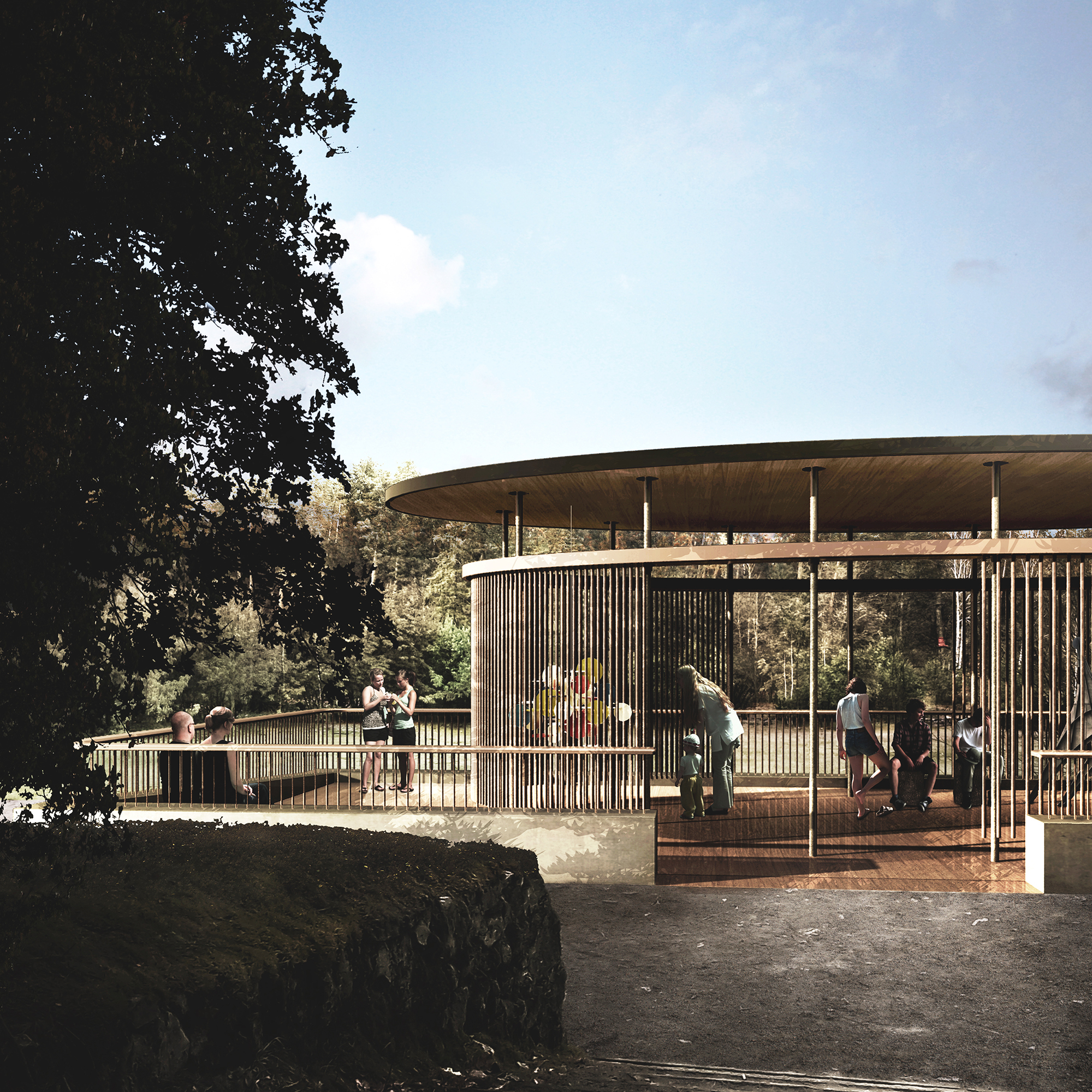 Project credits:
Location: Olsztyn, Poland

Client: Activist project prepared for City Council

Year: Concept - April 2017 | Presentation to city officials - July 2017

Status: Idea

Program: Multi functional pavilion

Team: Konrad Weka, Artur Zakrzewski, Kornelia Kielbasa